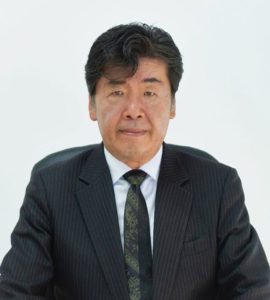 AISHIN INDUSTRIAL (THAILAND) CO., LTD. (AIT) was established in Samutprakarn, Thailand in May 2018, following the globalization of the AISHIN INDUSTRIAL group as a specialized manufacturer of powder and granulates equipment.
It took one year to prepare and the company started operations in May 2019.
Since its establishment in 1972, AISHIN INDUSTRIAL CORPORATION which is the head office, has consistently been engaged in the manufacture and sales of equipment to
supply/transport/discharge powder and granules, pneumatic transportation branch valves, and other powder and granulates equipment. In related fields, we have established the AISHIN brand and have a track record of contributing to a wide range of industries around the world as a niche leader in providing high-quality products and services.
AIT was established to provide timely services to customers in asia, beginning mainly in Thailand. At the end of last year, we signed an agreement with a French company for a new business, and we have started receiving orders from Malaysia, Vietnam, Singapore, etc. this year. We are seeing internationalization as a hub in Asia.
The powder and granulates that our equipment are deeply involved in are one of the materials that make up food related products such as salt, sugar and flavor-enhancing seasoning, powder detergents, medicines such as cold remedies and headaches, cement and plaster, bumpers for automobiles, and various plastic products. The products we deal with are closely related to various daily necessities surrounding the lives of consumers.
We provide support to the development of the powder and granules industry in the handling field, and contribute to the creation of a peaceful and prosperous world. We support the realization of a rich life for all customers, subcontractors, employees, executives, and shareholders. The corporate philosophy of AIT is to pursue social contribution (regional contribution), contribution to our own company, and pursuit of profit, which are the three principles of a business. Although we are a Japanese company, we would like this company to keep on growing in the future in the Thai market, to be respected locally in Thailand, nurturing local Thai employees to work together for the common goals, and to contribute to Thailand,
Yoshihiko Nakamura
Managing Director
AISHIN INDUSTRIAL (THAILAND) CO., LTD.