What is the Rotary Valve(RV)? 
Rotary valve can discharge the powder from top to bottom by rotating the rotor.
The main work of the RV is as follows.
1: Quantitative discharge
For stable operation in powder plant, RV`s quantitative discharge is very important.
If its specification is wrong, it will affect the production plan and other machines that are connected to it.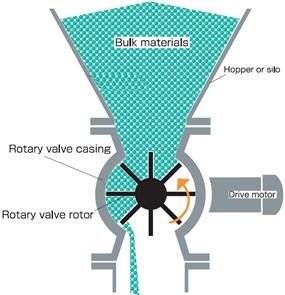 2: Airlock (when discharging)
Powders are often handled by pneumatic lines.
That`s why we install RVs between hopper and pneumatic lines.
If the RV is not able to stop the effect of air, the powder will not be discharged properly, which may interfere with the plant operation.
Rotary valves prevent such effects while ensuring stable powder discharge.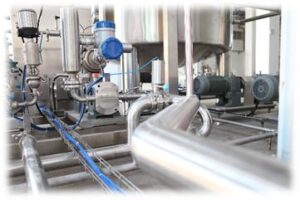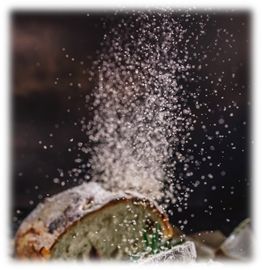 Why is Aishin`s RV selected by customers?
Our RV has the below features.
1: Manufacturing based on Japanese standards.
We strive for Japanese quality.
Therefore, all design is adjusted to Japanese standards.
It is very hard to keep it but we are going to try long time.
2: Many kinds of RVs and options backed up 50 years history.
While 50 year, we experience many kinds of powders, equipment, conditions and customers.
We want to make use of our experiences and introduce Aishin`s RV to Thailand and the Southeast Asian region.
Next month, we would like to introduce some specification of RV.
If you have any questions, please contact us!
*Depend on the specification, we are unable to meet your request.