Other products (Screw Conveyor and Table feeder)
We make not only the rotary valve, but also other canned products.
For example, they are below, Screw conveyor and Table feeder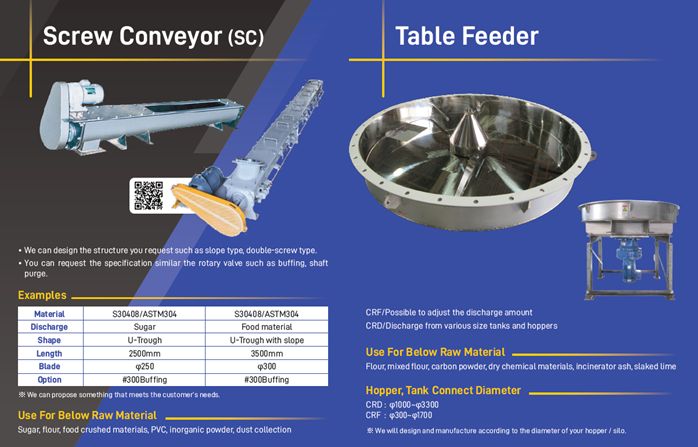 ◆Screw Conveyor
Aishin Japan have many experiences about the screw conveyor.
We can design more than 5m long type, the model that has big rotor and so on.
Off course, we will make the food grade type if you request.
◆Table Feeder
Table feeder is the product for discharging material.
It is different from the rotary valve as below.

Table feeder can be connected from silo or hopper.
At that time, you don't need to modify them such as changing outlet size.
Because Table feeder can adjust their size.
We look forward to adopting these products for your plant.